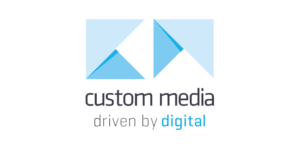 Location

Website

Languages

English
Japanese
Chinese
Indonesian
Hindi
Tagalog
Spanish

Services

Content creation/strategy
Graphic design
Marketing
Search Engine Optimization (SEO)
Social media management
UI/UX design
Video production
Web design/development

Technologies
Custom Media is an award-winning, bilingual, creative digital agency for market entry and expansion in Japan. We provide data-driven, targeted marketing solutions with a solid return-on-investment approach focusing on customer engagement.
We have extensive experience delivering a variety of creative solutions—from web design and social media management to content creation and performance marketing—for clients in a wide range of industries. Whether you're a large company with an international presence or a small business looking to break into a new market, our services can help you succeed. Our clients include major brands in luxury real estate, hospitality, education, and SaaS leaders, plus other global and local industries.
We also have expertise in creating full-featured websites in Japanese, English, and other languages, and can make your WordPress web design, e-commerce website development, or website redesign project a success. In addition, our agency is well equipped to help you enter the Japanese market and can provide you with an array of services to help you do so, giving you the greatest possible return on your investment.
Our dynamic, innovative, and diverse team of bilingual specialists is dedicated to ensuring the entire satisfaction of clients, no matter what the project may be.