MyKinsta, the custom-built powerful dashboard Kinsta customers use to manage their sites, has gone through a major overhaul to pave the way for Kinsta's upcoming hosting solutions.
The changes we introduced improve the dashboard's usability, with the result of making site maintenance and site management more efficient tasks for our customers.
Curious to see what's new in MyKinsta?
Let's take a look!
Introducing MyKinsta's New Look and Updates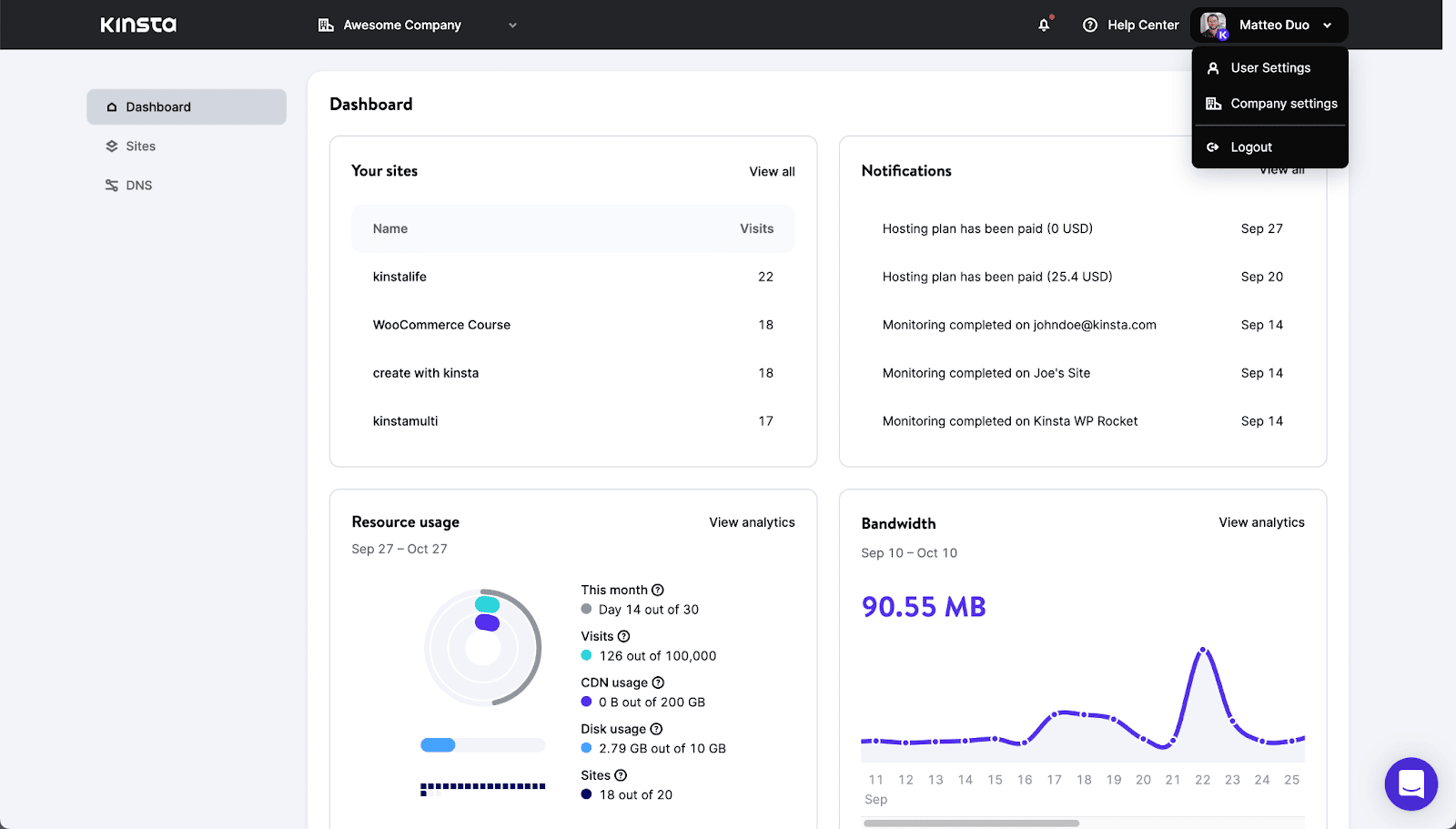 Our goal with the MyKinsta dashboard is to streamline your site administration experience and help you take care of your sites in the most efficient manner possible.
Below you can see some of the key changes we introduced with the latest release.
Handy Top Navigation Bar
We introduced a top navigation bar with an elegant, updated color scheme and some new navigation elements. Specifically, you'll find (from left to right):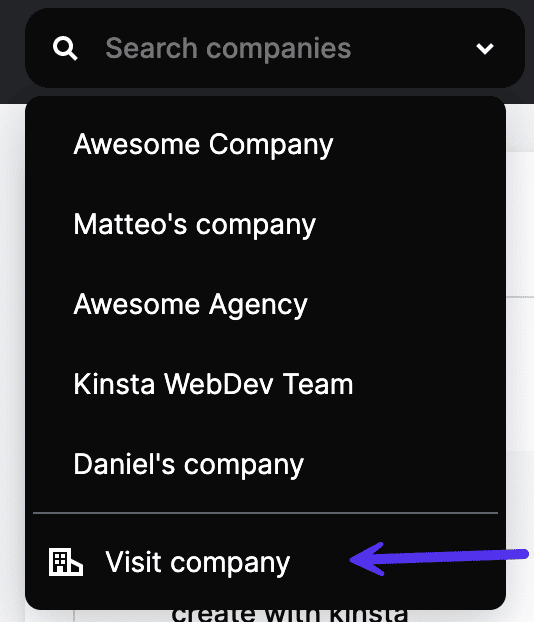 Company dropdown list, which shows a list of all the companies you have access to and a handy Visit Company link to jump directly to your company settings page.
Notification button, which toggles the Notification Center window with a single click.
Help Center button, which opens/closes the official support documentation.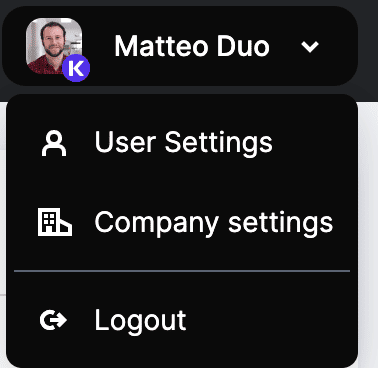 User tab, which features:
User Settings, which you'd visit to manage your account information, your access, and all notification preferences.
Company Settings, which you'd access to see and manage information related to:

Your Plan
Invoices
Payments Methods
Billing Details
Analytics
Users
Site Labels
User Activity
Clean Left-Hand Sidebar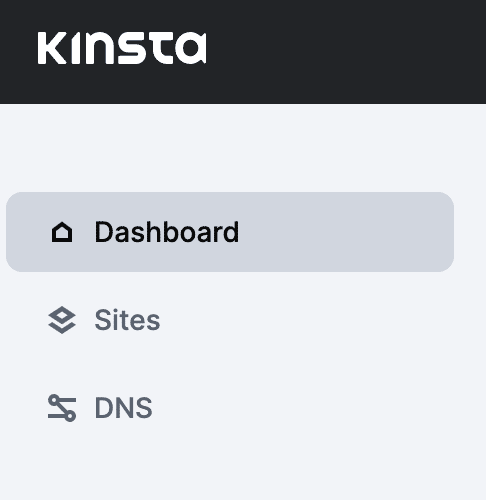 Thanks to the introduction of the top navigation bar, our customers can now experience a cleaner sidebar featuring useful links such as:
Dashboard, which shows an overview of all key information to run and manage the site you host at Kinsta in a grid-based view. You can dig deeper and gather all relevant information by clicking the "View all" link in the top-right corner of every data block.
Sites, where you'll find all your sites hosted at Kinsta, along with their name, location, visits, bandwidth usage, disk usage, PHP version running, and environment type.
DNS, where you'll go to add and/or make any edits to your DNS.
For those enrolled in Kinsta's beta for the new Application Hosting and Database Hosting solutions, the sidebar looks slightly different, adding Applications to the menu and renaming Sites to WordPress Sites:
Overall Improved Contextual Information
Thanks to the latest version of MyKinsta, it's now easier to retrieve and manage information both at the site level and at the company level:
The top navigation bar now allows customers to easily browse through companies and sites, and quickly change the environment in which they need to work with just a few clicks.
Meanwhile, using the updated sidebar, customers can access specific information, backups, and all other tools pertaining to a single site they manage. Specifically, customers are now able to check their Analytics, Users, and Activity Log at a site level, allowing them to get such data in the context of a single site.
But that's not all. The new top navigation bar provides a handy link customers can use to directly access the Company settings.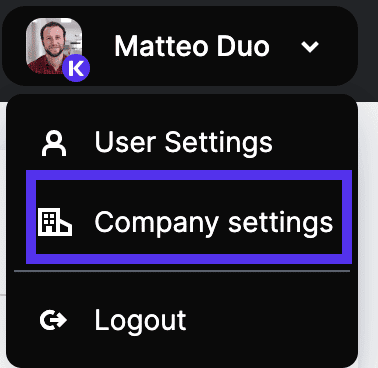 Here you can manage things at the company level, like users access, user activity, billing and payment info, site labels, and aggregated analytics for all your sites:
The new, improved MyKinsta is available to all Kinsta customers and on all plans. If you haven't signed up for a Kinsta hosting plan yet but would like to see MyKinsta in action, make sure to schedule a demo!
Subscribe to our newsletter to be the first to hear about Kinsta's latest feature releases. You don't want to miss what we've got in store!
We're in the process of updating all documentation and marketing materials to feature screenshots from the most recent version to provide you with up-to-date information.