DevKinsta is a local development suite for WordPress sites. You can create WordPress sites with some basic details, and the required components and database will be installed in the background. You will only need your favorite text editor to get started.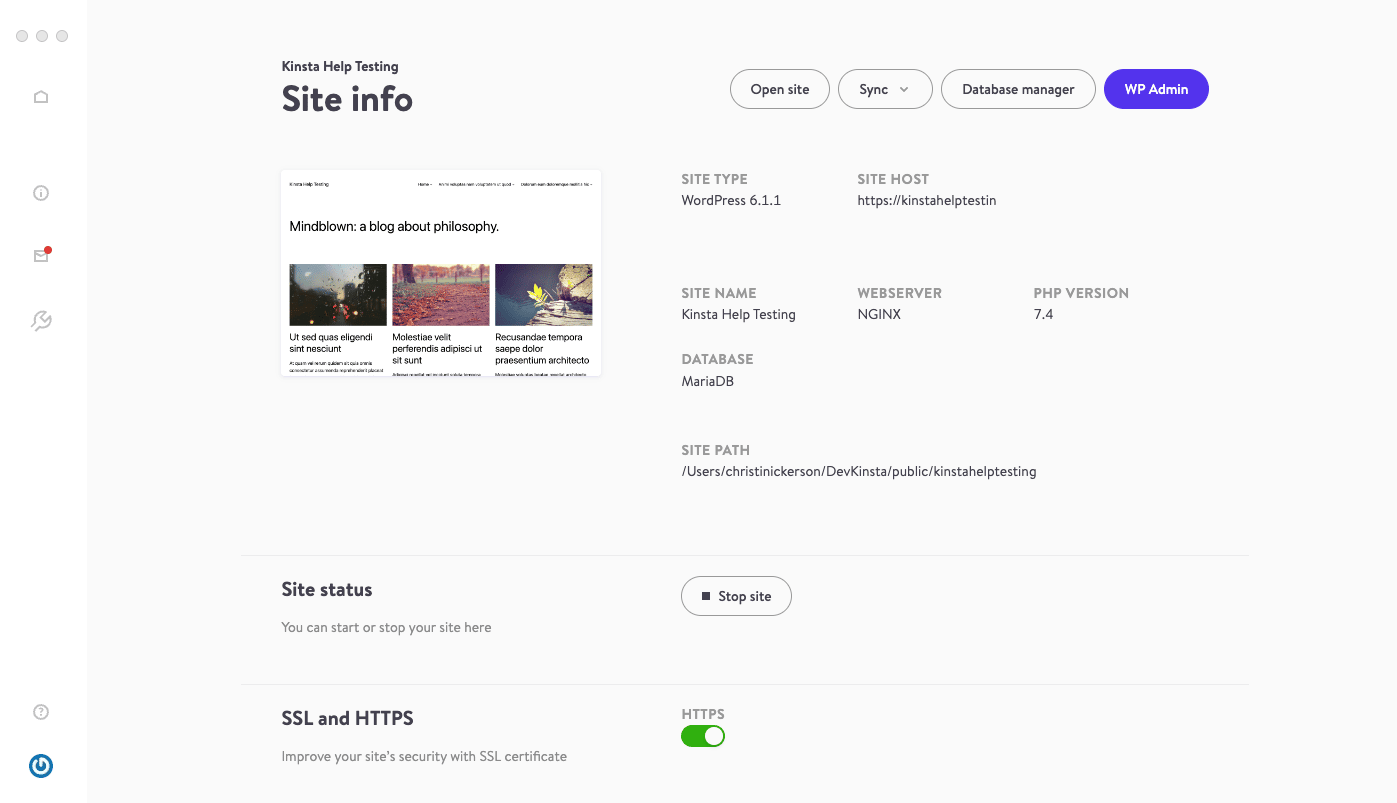 The WordPress environment comes with an Email Inbox, Database Manager, and Logging for easier troubleshooting.
DevKinsta is fully compatible with your existing Kinsta Hosting Plan, but a Kinsta Hosting Plan or account isn't required to use DevKinsta on your local machine.
If you need further assistance, don't hesitate to join our Community Forum
Tech Stack