Site Speed Cheat Sheet
A fast site is crucial for growing your business. It impacts SEO, reduces your bounce rate, and maximizes conversions. Not sure where to start? Here are 5 things that will have an impact on site speed that you can look at right now.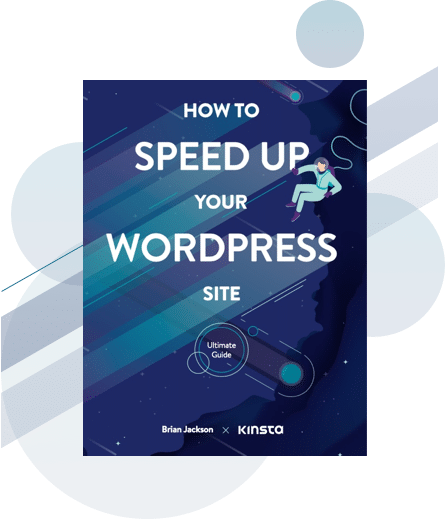 You May Also Like This Ebook
We're sharing everything we know on how to speed up a WordPress site in this free ebook. It contains 15 years' worth of experience, 200+ tried and true tips, and step-by-step instructions on how to set your site up for speed.
Download the ebook and learn:
Different types of WordPress sites
How to choose and manage high-performance hosting
The lowdown on WordPress themes and plugins
Fine-tuning WordPress settings
Troubleshooting slowness
Front-end and back-end optimization
And much more!