Snapshot
Industry: Video Production
Company size: 6.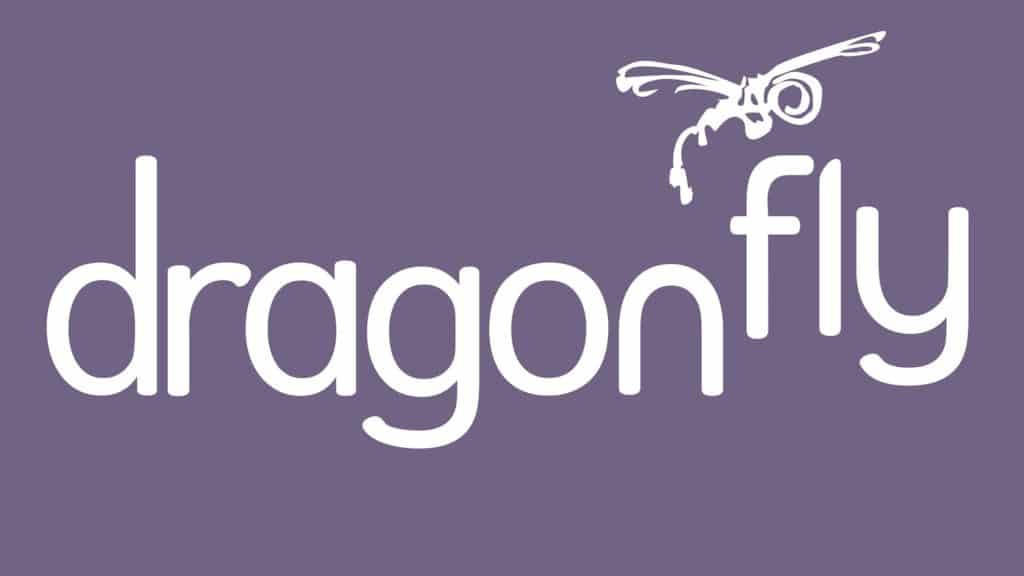 Dragonfly is a 15-year-old video production company based in London's Soho Square striving to create unique, exciting content that's truly a cut above the rest. Dragonfly provides high-quality production support and cinematic quality video for brands across the globe.
And you can easily tell that by the diversity of their client list, which includes leading charities, airlines, technology, health and beauty, retail, telecoms, automotive, government, education, just to name a few.
Read our interview with Charlie Southall, CEO and Founder at Dragonfly, below.
The Problem
An under-performing website negatively affects the number of conversations with prospective customers, SEO rankings, brand perception, and, ultimately, your bottom line. If you combine this with non-optimal server resources and support, you'll see why Dragonfly was ready for a big change.
"Dragonfly has been in business for over 15 years. In that time, we've made our way through a number of different websites and hosting providers. We're a busy production company, with an enormous number of site visits and inquiries per day, so we rely on the support of a great web server to get us through our day-to-day as a business.
Our website is our virtual shop front. In fact, the majority of our work comes in through online requests, so it's crucial that our website performs properly… and quickly! In the past, issues with our site's performance directly correlated with a drop in inquiries and conversations. A sloppy, slow website was doing nothing to help our reputation and image as a business. We were meant to be selling high-performing, cutting-edge video solutions, but our website would load slowly, crash, and refuse to load our video content.
A serious slow-down in page load speed also drastically affected our Google ranking: we were severely penalized for an underperforming website, and we dropped off the front page of Google. As a business that relies heavily on our online presence and ranking, this was a particularly tough period.
Some of the issues we experienced stemmed from the iteration of our website as we were working with a different version of it entirely before we switched to Kinsta. The previous version was a Frankenstein build — loaded to the brim with plugins and custom code which led to constant conflict. Paired with an under-performing server, we knew it was time for a serious upheaval.
We tried all sorts of caching and CDN solutions, but nothing seemed to work. These situations really highlighted the serious lack of support from our old server — it was incredibly challenging to get hold of anybody who could help us, making the entire process incredibly frustrating."
The Solution
What do you get if you combine a strong reputation, scalable resources, and plans, and mix them with qualified expert WordPress support? The answer: a hosting provider your business can trust.
"Kinsta was originally suggested to us by our web developer, who had recently made the switch on his own agency's website. We had heard of Kinsta's excellent reputation, and our developer was already seeing such great results that he was suggesting the swap to all of his clients.
We did our own research to make sure we were making the correct choice: there are plenty of excellent reviews out there that are a testament to Kinsta's service. We were particularly swayed by the range of plans available, how scalable the service is, and the flexibility of being able to bump our plan up and down throughout the month and only pay for what we use.
Kinsta's support staff also all have extensive experience with WordPress, with many of them benefiting from careers and backgrounds in coding. The knowledge that we'd have access to such qualified, high-caliber support was a huge selling point for the Dragonfly team, especially given our experience with previous providers.
With such a wealth of information and testimonials online, it was clear that Kinsta's offering stood head and shoulders above the competition. Ultimately, we got a strong sense that we could trust Kinsta with our site, which is a huge responsibility, and not a decision that we took lightly."
The Result
Thanks to Kinsta's hosting stack, high-quality support, and easy-to-use built-in tools, Dragonfly improved on all fronts: speed, SEO rankings, server resources, website maintenance, and… peace of mind.
"We've done a lot of additional work since switching to Kinsta. As mentioned, our old site was not up to scratch, so we completely rebuilt the Dragonfly website, angling for a slicker brand image. We reconsidered our copy, making sure it tightly focused on our key offerings, keeping SEO at the forefront the entire time. Our team also paid special attention to site architecture, the user experience, and general content decisions. Rebooting our site has led to a dramatic increase in traffic, which has all been supported by Kinsta.
We've seen a huge improvement in our site speed, both on the frontend and the backend. Paired with our internal efforts, we're certain that this has led to our sky-rocketing Google ranking. Dragonfly now ranks #2 for 'Video Production Company London' on Google… when this time 6 months ago, we weren't even on page 1.
Increased site performance and capabilities have allowed us to set up an entirely new 'Talent Microsite,' which has transformed the way our business operates. Our microsite logs all of the creative video production professionals that we work with to deliver our service — from animators to camera operators. We have a constant open call for talent online, asking suppliers from across the globe to sign up to our roster.
The database is searchable: we've built our own user interface, which is easy to use and aesthetically pleasing. This is utilized extensively by our in-house production team and even shared amongst clients for the selection of voiceover talent.
This system takes a huge amount of power, using multiple plugins for the user interface and design. We rely on the strength of Kinsta's hosting power to ensure that things run smoothly. It's an element that's central to our business model, so ensuring that there are no snags in the system is a top priority for our team.
The one-click staging environment has allowed us to trial significant changes in a risk-free environment, removing our old anxieties and fears surrounding backups. Our old hosting provider did not offer such a service, so we were constantly having to manually back up our site to our web developers' domain, making sure things were no-follow and no-index. This left room for human error and filled us with concern regarding the risk of creating duplicate content and jeopardizing our site on Google.
As a business, we're aware of the benefits of fresh content and frequent site updates. We're constantly adding new pages and updating designs, keeping things fresh and interesting for our potential clients. The ability to trial these changes quickly and with ease has completely revolutionized the way our website design team works.
One of the best things about using Kinsta is how hands-off we've managed to become. A lot of the heavy lifting is taken care of automatically, and any issues we've experienced have been expertly addressed by Kinsta support.
We've been consistently impressed by the support at Kinsta, always receiving immediate, helpful responses from real people, who will stick around for as long as it takes to get a problem resolved. The support staff is always willing to share genuine, really considered advice or step-by-step guidance when making updates and changes to our server, even including taking a look around our website to make key observations and suggestions.
It's refreshing to have access to the right support straight away, never having to go through multiple levels of customer service advisors before getting through to the right person. There's always a genuine expert at the end of the line, right there and ready to help. This has saved a huge amount of time and frustration on our end.
This support extends to additional resources too. Every time we've asked questions or sought out solutions, we've been given bespoke advice alongside useful resources and written articles, perfect to circulate amongst our team and learn from. It's also worth noting the excellent user interface and easy-to-use tools. We outsource our web development — our internal team is by no means experts — but the ability to log in and access what we need with limited fuss is always a bonus."
Working with Kinsta has been a genuine pleasure — we'll be a customer for many years to come!