For over 10 years, WordPress agency Red Factory has been helping companies tell their story through ecommerce, intranets, and fundraising websites. They have specialized in WordPress web design and development since 2010.
In recent years, Red Factory has developed various derived products and services around WordPress, including WordPress themes. These are sold worldwide in a marketplace where they serve more than 14,000 customers. They include big names such as the Dutch State Lottery, Ministry of Foreign Affairs, Westland Infra, and Tacx (part of Garmin, an internationally operating manufacturer of cycling-related products, known from bottles in the Tour de France).
Read our interview with co-founders Patrick Cohen and Lars Wienbelt below.
The Problem
For years they had been using various standard hosting solutions from both the Netherlands and abroad.
"As our projects grew in size, we saw loading times increase exponentially. There is always room for technical optimization, but there are limits. At a certain point, the hours spent no longer outweigh the marginal gain in speed that can be achieved with them. We believed that our customers deserved better." says Patrick Cohen, Co-founder of Red Factory.
Their main concern was a large e-commerce site with one million page views per month. The store had eight languages, nine currencies, and a lot of very heavy custom solutions. With their current host some complex pages sometimes took up to 20 seconds to load. After several attempts to find a solution with their hosting provider, and getting unhelpful tips such as "Have you already tried to disable WPML" they were done with them.
The Solution
They chatted with an old friend who happened to be a leader at a fast-growing WordPress hosting company.
Their WordPress hosting no longer met the power and speed that their customers needed so they asked one of their respected friends what he thought. That friend ended up being Kinsta's Chief Technology Officer who recommended that they try out Kinsta (it would be weird if he didn't, right).
"The switch was supported by the Kinsta support team because a number of custom settings were needed to ensure that everything ran smoothly. This went very well and I was amazed at the level of involvement and speed with which the responses came via the chat. No superficial answers like 'have you tried turning it off and on again?' No, real answers that are useful. If they didn't have an answer right away, it was escalated internally and we got a detailed answer back a few moments later." says Cohen.
The Result
They were stunned when their largest site's page load time decreased by 92%.
"Because we were still skeptical, we transferred the largest and heaviest website to Kinsta to test them out. We expected that the website might be a little less slow. The first time we loaded the fully transferred website we thought that something had gone wrong and that there were still parts left. The loading time for the whole page, which was 20 seconds at the other hosting company, was now 1.5 seconds at Kinsta!" says Cohen.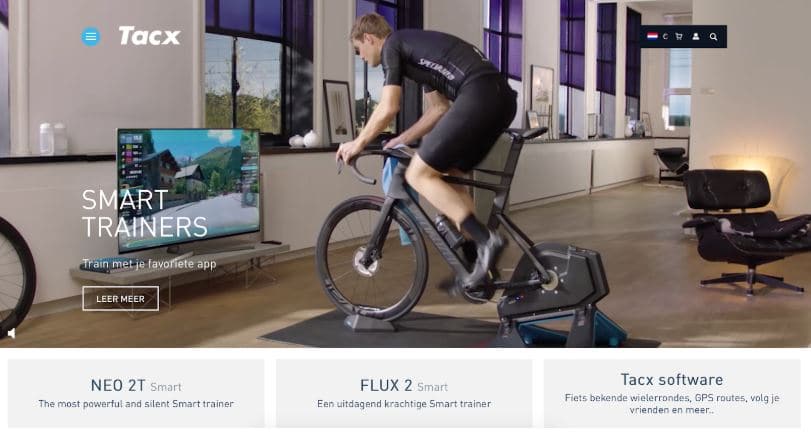 After it sunk in that this wasn't some error and they had actually witnessed a 92% decrease in page load time we told them about Kinsta's innovative approach to caching, so the loading times dropped even further when they weren't logged in.
"We felt like fools when we realized we could have done this before. Our friend, the CTO of Kinsta, had been trying to persuade us for quite some time. We transferred about 45 sites to Kinsta within a week. The improvements were so big that we received phone calls and emails from customers who asked us what we had done to make their website so fast." says Cohen.
A Year Later
Unlike a lot of other WordPress hosts Kinsta isn't solely focused on getting new customers. We want to make sure our current customers still love our service as much as the day they signed up. We checked in with Patrick Cohen and the team at Red Factory a year later to see what their experience was like after the honeymoon phase.
"Since we made the switch a year ago, we are still very satisfied with Kinsta. We regularly have questions that are handled very well via the support chat (which is now also available in Dutch). They often respond within a few minutes and really sort it out for you." says Cohen
"What also helps are the tools that are available for developers. With these, we can set up a staging environment in one click and use it to test or to review a new feature together with a customer before we implement it live (which, by the way, is also done in one click)."
Red Factory is able to focus on their core business again: making good solutions and helping their customers to tell their stories online. In the past, they were always concerned about whether the hosting could handle their ideas. Now they can start a project without any worries and know that the website will be lightning-fast thanks to our speed obsessive architecture.