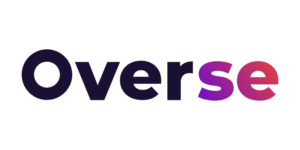 Location

Website

Language

Services

Accessibility consulting
App design/development
Content creation/strategy
Ecommerce/WooCommerce
eLearning/LMS/Membership
Graphic design
Marketing
PPC
Search Engine Optimization (SEO)
Social media management
Software development
UI/UX design
Video production
Web design/development
Website maintenance

Technologies

Django
JavaScript
Angular
Backbone.js
Node.js
React
Vue.js
PHP
Laravel
WordPress
Ruby on Rails
Spring
Overse is a full-service digital marketing agency. We are one of the fastest-growing digital marketing agencies in Texas and we provide a wide range of services to clients of all industries.
Our digital marketing services include consulting and management options for a variety of online marketing tactics including, Search Engine Marketing (SEM), search engine optimization (SEO), pay-per-click (PPC) ads, video production, copywriting, conversion rate optimization (CRO), and more.
We also offer website design services for any industry, B2B/B2C. Partner with one of the top digital marketing agencies.
Work with a company you can trust, work with Overse.