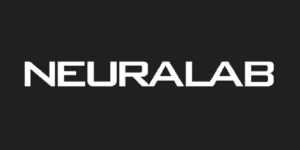 Location

Website

Languages

Services

Accessibility consulting
Content creation/strategy
Ecommerce/WooCommerce
eLearning/LMS/Membership
Graphic design
Search Engine Optimization (SEO)
Software development
UI/UX design
Video production
Web design/development
Website maintenance

Technologies

JavaScript
React
PHP
WordPress
Neuralab has always been jazzed up about eCommerce web applications. Our team is brimming with designers, content creators and developers with years of experience in the web industry. This was also recognized by Clutch, as in 2021. we got awarded with the title of the best global WooCommerce agency. In addition, we're Mailchimp certified, Gold WooCommerce and WordPress VIP partner.
Our team chaperones clients throughout the entire process of designing and programming eCommerce solutions. We strive to create a unique User eXperience (UX) and we completely engineer the project to suit your Customer eXperience (CX) needs.
Neuralab takes care of all consulting, project management, server hosting and maintenance aspects of eCommerce business. In addition, all of our projects include ISO 27001 security certification and audit. We focus our work process on complex (enterprise) solutions with a massive amount of ERP, CRM and CMS integrations. In order to grant our clients full ownership of our project and all of its private data, we use Open Source technologies such as WordPress and WooCommerce. This process has been proven with over 100 clients and more than 150 projects.
WordPress VIP partner – https://wpvip.com/partner/neuralab/
Certified as the best WooCommerce global vendor – https://clutch.co/developers/woocommerce/leaders-matrix
ISO 27001 certified for fully secure eCommerce development – https://www.neuralab.net/privacy-concerns-in-ecommerce-projects-neuralab-path-to-iso-27001-standard/
Read our clients reviews – https://clutch.co/profile/neuralab
See our case studies – https://www.behance.net/Neuralab