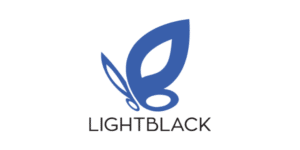 Location

Website

Languages

Services

App design/development
Content creation/strategy
Ecommerce/WooCommerce
Graphic design
Social media management
Web design/development

Technologies
We're a diverse technical and creative team. Between us, we've got every digital corner covered. Our technical talent and creative professionals are all experts in their fields. We're experienced, yet open-minded. Professional and progressive. We're across all the latest digital developments and we love seeing our clients soar.
For over 13 years, LightBlack has been helping several companies and established brands to build solid software foundations for their businesses. This is how we create memorable experiences for our people.
We create memorable websites and cutting-edge campaigns for clients across all industries. We've got the practical skills, the artistic flair, and the industry smarts to skyrocket your business. With our trusted team leading your online journey, the sky's the limit for your success.
Our commitment to excellence is reflected not only in the quality of our products but also in the after-sales services we provide. Our customer-centric policies have given us the privilege of maintaining our customers' loyalty, since their best interests are always promoted.
At LightBlack we welcome challenges. Challenges lead to innovations and are a force of constant improvement and evolvement.