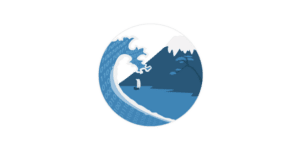 Location

Website

Languages

Services

Accessibility consulting
Content creation/strategy
Ecommerce/WooCommerce
eLearning/LMS/Membership
Graphic design
Search Engine Optimization (SEO)
Web design/development
Website maintenance

Technologies

JavaScript
Angular
React
PHP
WordPress
IZU.IO is the place to either begin your digitalization journey or recover from a bad one.
Japan-based IZU.IO is an international affiliation of "out-of-the-box thinkers" who specialize in digitally creative solutions, especially creating shiny new websites, eCommerce, booking, and B2B digital solutions.
Our end-to-end solutions can guide you through the initial setup with either consulting only or the basics - through to a complete eCommerce solution.
We can also provide business security hardening, site recovery, hacking recovery, and email reputation repair from decades of experience in Enterprise Computing, Enterprise Security, as well as advising and supporting startups and small businesses.
Specialties include:
Root Cause Analysis
Recovery
Custom Websites
Accessible Websites
eCommerce
Appointment and Booking
SEO
Graphic Design
Podcasting
Film
Donation and Membership Sites
Youtube
Our Team Leaders
Bryan Keniry - Founder and CEO
Enterprise Computing troubleshooter since 1984, Bryan built his first website-like presence on an IBM mainframe in 1986 using REXX running on a Virtual Machine.
Bryan is rather good at fixing things and keeping up with the latest technology.
Julien Bourdon - Developer
Entrepreneurial in spirit, Julien started his own company in France in 2003 in SMS management.
Julien's been working on IT & building websites since he got his first computer at 6 years old—a Thomson mo-5 on which he wrote his first lines of code.
Product development has always been his passion.
Mari Keniry - Chief Designer
With more than a decade of years' experience in Web and Graphic Design, Mari specializes in end-to-end branding, UX, and UI.
Mike Barlow - Web and Film Producer & Translator
Mike has been making documentary films, translating from Japanese to English, for over 30 years.