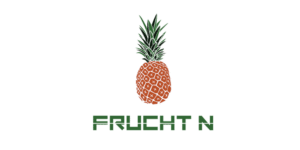 Location

Website

Languages

Services

Content creation/strategy
Ecommerce/WooCommerce
Marketing
PPC
Search Engine Optimization (SEO)
Social media management
Web design/development
Website maintenance

Technology
We at Frucht N specialize in helping businesses reach their target audience and grow their online presence through various digital marketing strategies.
Our team of experts has extensive experience in a range of online marketing services, including Wordpress Webdesign, search engine optimization (SEO), pay-per-click (PPC) advertising, social media marketing, email marketing, and content marketing. We understand the importance of having a well-rounded digital marketing plan and work with you to develop a strategy that meets your specific needs and goals.
Our SEO services help increase the visibility and ranking of your website on search engines such as Google, ensuring that your target audience can easily find you. Our PPC advertising services provide quick results and allow you to reach a larger audience in a shorter amount of time. Our social media marketing services help you engage with your target audience, build brand awareness, and drive traffic to your website. Our email marketing services help you keep in touch with your customers and prospects, and our content marketing services help you establish your brand as an authority in your industry.
At Frucht N, we believe in transparency and honesty. We'll keep you informed every step of the way, and provide regular reports and analysis so you can see the results of your investment.
If you're ready to take your online marketing to the next level, please don't hesitate to get in touch. We'd be happy to discuss your goals and develop a customized plan that will help you achieve them.