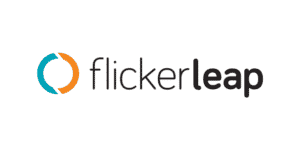 Location

Website

Language

Services

Content creation/strategy
Ecommerce/WooCommerce
eLearning/LMS/Membership
Graphic design
Software development
UI/UX design
Web design/development
Website maintenance

Technologies

JavaScript
Vue.js
PHP
Laravel
WordPress
Flicker Leap is a software development company specialising in custom web development and design. Driven by a passionate belief that digital can change businesses for the better, our focus has always been to catapult clients beyond the now. Over two decades, a number of local and international businesses have grown their brands online with Flicker Leap's expert assistance.
As a consulting digital agency, we are in the business of websites and web-based applications online stores, WordPress websites, blogs, themes and plugins, corporate identity design and digital implementation, user journey design, digital business strategies, strategic content creation, improving SEO for higher website ranking, and secure hosting.
At Flicker Leap, we focus on doing what we do best, including ecommerce that makes sense, websites that work and custom development. We build online stores for products and services, memberships and subscriptions, online booking and payment systems, digital resources, marketplaces, online education portals, made-to-order food and fashion and travel, events and experiences. We also plan, design and construct functional websites. We don't just do websites. We create sitemaps that make sense visually captivating website designs, attention-keeping user journeys, fully functional branded websites, personalised WordPress solutions, and custom-built website plugins.
Not much is impossible for our development team, who are constantly improving, customizing and developing new functionality for our WordPress and custom projects. Essentially, we love creating amazing, fully customized WordPress websites and digital platforms that utilize our complex problem-solving abilities and extensive expertise.
If you're not sure where to start, then start with us. We can help you analyze existing circumstances, challenge current business processes and question "the way things have always been done". Isn't it time to plan effectively for the future and mobilize visionary strategies?