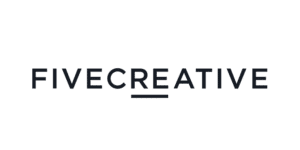 Location

Website

Language

Services

Ecommerce/WooCommerce
eLearning/LMS/Membership
Graphic design
Marketing
Search Engine Optimization (SEO)
UI/UX design
Web design/development
Website maintenance

Technologies
Need a website that does more for you? We are Five Creative, a down-to-earth, bespoke creative Brand & Web Design agency, based in Melbourne, Australia, dedicated to providing a flexible and relevant service that can help guide your vision, brand and business forward. Our number one priority when working with a business such as yours is 'return on investment'. Basically, we want to make sure you have more customers doing business and spending money with you.
That is the same approach we use with any project - making sure that the work we do generates the right type of new leads and ultimately helps your business grow significantly.
The other side we focus on is creating you a true business tool to help grow your business. This means making a website that works hard for you by warming up enquiry, reducing manual admin work, and represents your business in a way you can be truly proud of. Our dedicated team combine strategy and experience, to design and develop websites that will help communicate your business, products and services and set your brand apart online. The aim of all our websites is to save time, streamline work and increase sales.
Let's create an incredible business asset that inspires, engages and creates a solid return. A website that doesn't just look good: it solves problems